Another Friday, and the 1st of March! Is it seriously March already? WTF?! This is going to be a fun month, because in 13 days I will be celebrating my birthday... woot woot! This is also the month I am finally getting my iPhone! Oh yea baby! It is going to be a fantastic birthday prezzie to me!
But anyhoozles... on to the topic at hand! What sort of things am I favoring this week? Well, let's find out, shall we?
These gorgeous glittered candlesticks! My wedding planning desire has re-awakened, and with it, the wild pinning of all sorts of crazy cool ideas for decor, dresses, foods, you name it! The venue that I fell in love with, Pine River Ranch, doesn't allow open flames. That is perfectly fine with me because, quite frankly, I don't want a real barn-burner of a party!! I love the idea of sticking a single flower in the candlesticks instead! So elegant and whimsical!
This incredible bouquet I came across on Etsy the other day. The colors are beautiful, and I love the fact that it is all fabric and brooches. LOVE!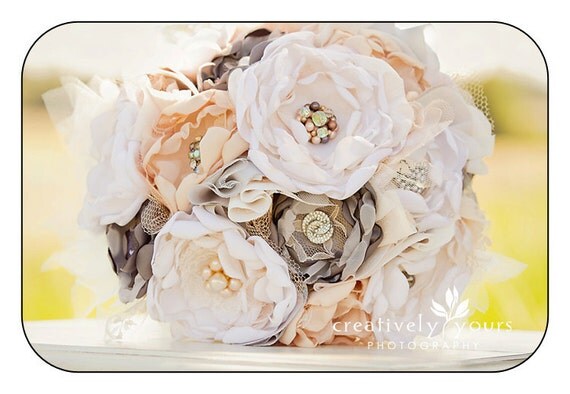 This iPhone case! Ok, so I know that I already talked about Zazzle cases, but I actually BOUGHT this one! I wanted it to arrive so that I could lovingly place my brand new baby... I mean iPhone... inside of it the MOMENT it's mine!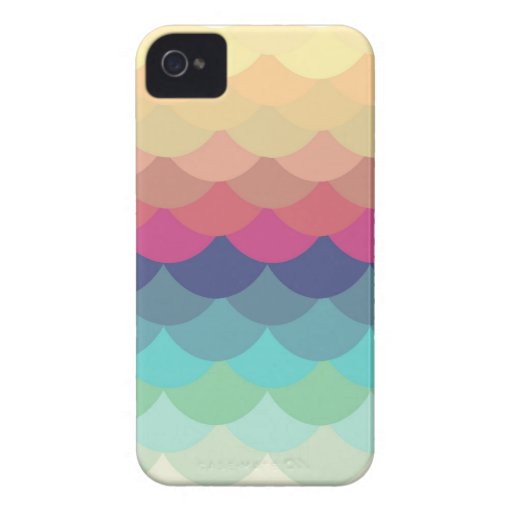 This awesome DIY shelf! I have been eyeing this thing forever, and I finally get to make one! A resident's bi-fold laundry room door "fell" and has a huge hole in it now, so I get to take it home! Yippee! I think I am going to paint it a pretty mint color... I just have to find a darn place for it! :)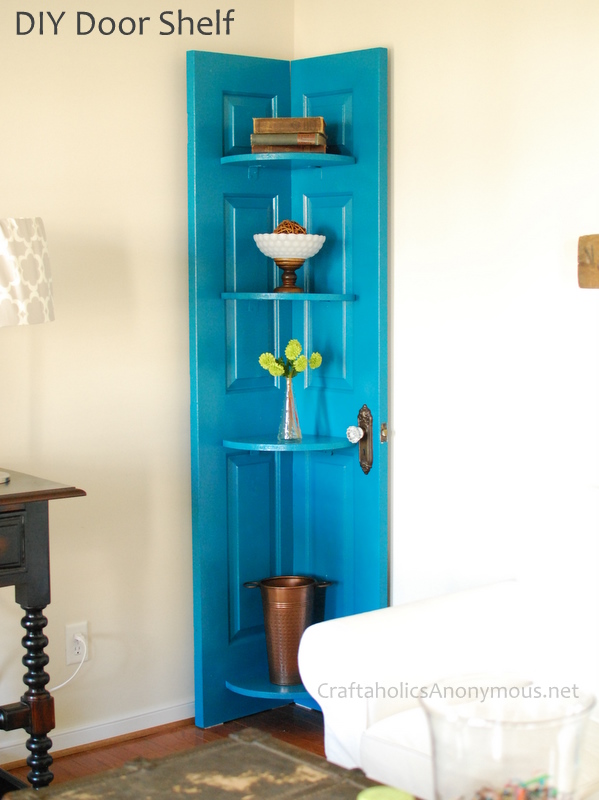 This website is chocked full of amazing crafty bits, you must check it out!
So, when I was trying to find the picture of the shelf above to include in this post, I stumbled onto another amazing thing within the site. An entire compilation of craft room tours, one of my favorite things to look through, ever!! Just seeing all of these incredible rooms is making me antsy for a re-do of my own!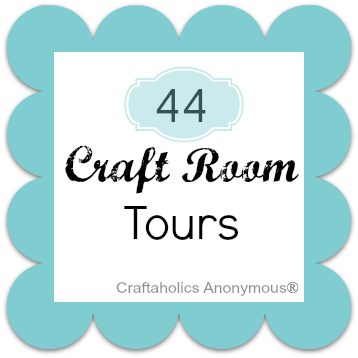 This coat! For some reason, I have been very into scallops and chevron patterns lately, and I just love the color and styling of this coat!
Well, I believe that is about it for now, folks. Stay tuned tomorrow for the March edition of my monthly goals, and I might even slap up a b-day wish list, you know, in case you were wondering what to get me! ;)
LOVES!