So, I have posted the first 5 of my goal of 15 new listings in the KaeleighBee Etsy shop! And so what if it is all going to happen in the last week of the month... it is still a win! :)
Here are the 5 lovely ladies who made their debut in the shop on Saturday: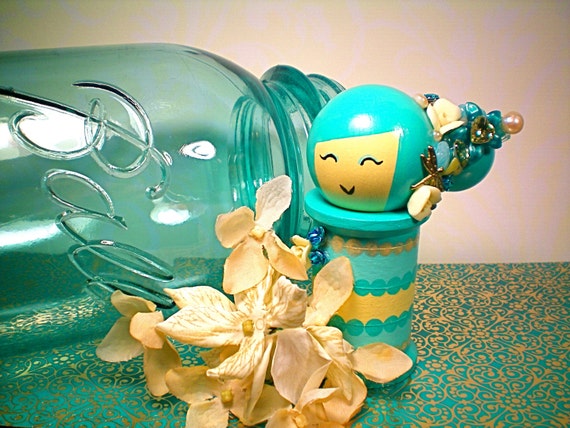 She gently blows the dust of years off the perfect blue jar, thoughts of wild flowers and burlap bows on the reception tables swimming in her head. The sweet whimsy of this beautiful mason jar is the perfect piece to finish her wedding decor. True love awaits!

Fae is a beautiful girl, standing tall and proud, in the perfect shades of turquoise and soft pale yellow. The flowers and her little dragonfly friend complete her fairy-like aesthetic.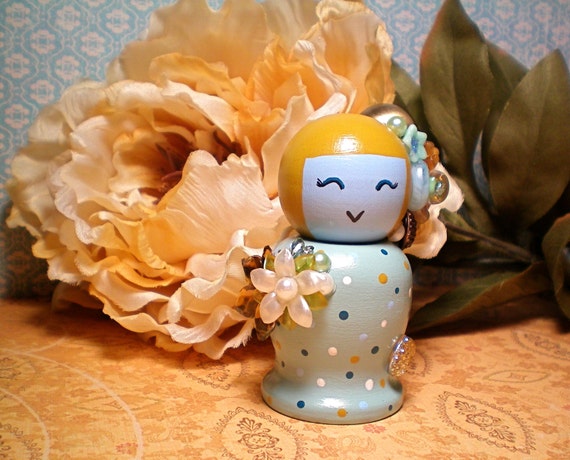 It's so quiet, here in this grand library. The power and majesty of all of man's existence is all around her, tucked away between gilded leather covers. To be a part of preserving, cataloguing, and treasuring this history is something she has always wanted. She has finally come home and is at peace.

This sweet girl is dedicated to my amazing cousin, who also happens to be her namesake! Chelsea is painted in a beautifully strange combination of mint green and sky blue, with a deep mustard hair-do. Her polka dots are subtle and reflected in the tones of her elaborate hairpiece and floral brooch.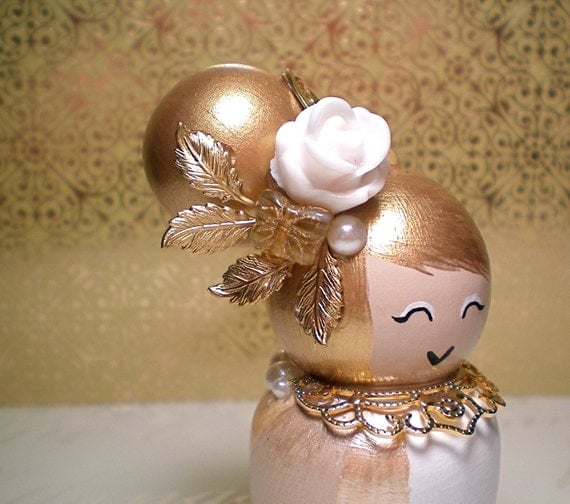 The mountain towers over the land and is home to all those who watch over it. She is basking in the hot sun, eating grapes and drinking cool water out of a gold chalice. Her striking beauty is a power she uses wisely.

Ambrosia is an amazing keshi incarnation of a greek goddess, wearing flowing robes of snow white and sandy golds. Her gold collar and pearls are a luxurious finishing touch.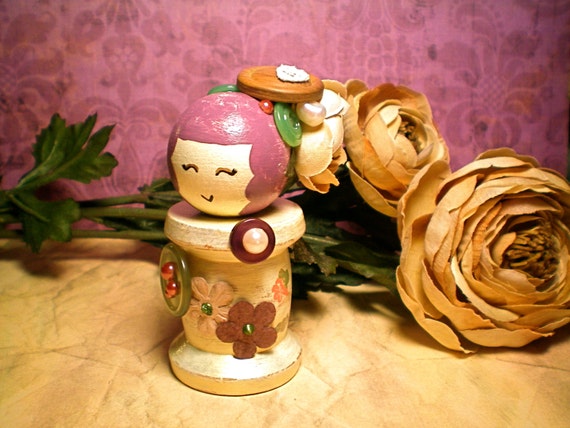 "But friendship is the breathing rose, with sweets in every fold."
- Oliver Wendell Holmes

Welcome my little Rose into your home and you will forever have a friend by your side! She is an old soul, and has been distressed a little to reflect her vintage personality. Her sweet wooden button hat is adorned with a tiny lacy heart, and the dusty purple, sage green, and rose-colored accents are a stunning complement.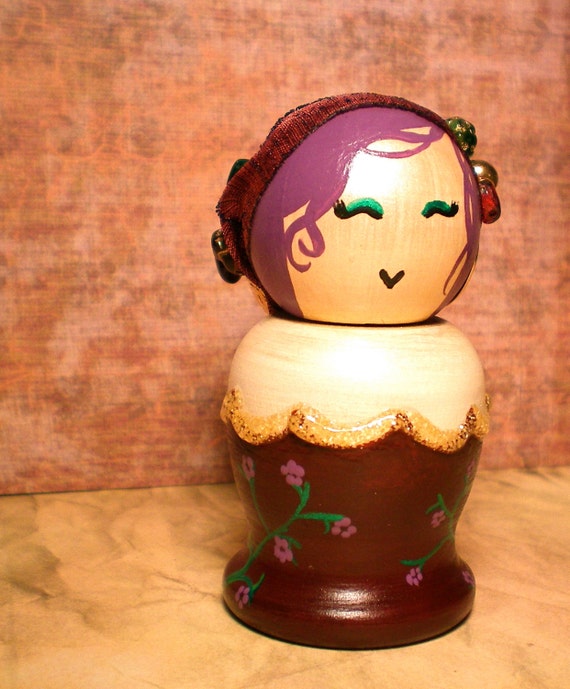 "We are all wanderers on this earth. Our hearts are full of wonder, and our souls are deep with dreams."
― Gypsy Saying

This sweet, slightly mischievous gypsy girl dreams of traveling the world. Want to give her a new home to explore? Her dress has been "embroidered" with teeny little flowers, and the scarf on her head is adorned with beautiful charms and single coin for prosperity.
I plan on listing some journals, and maybe some cards... I will post the rest of the updates this week!